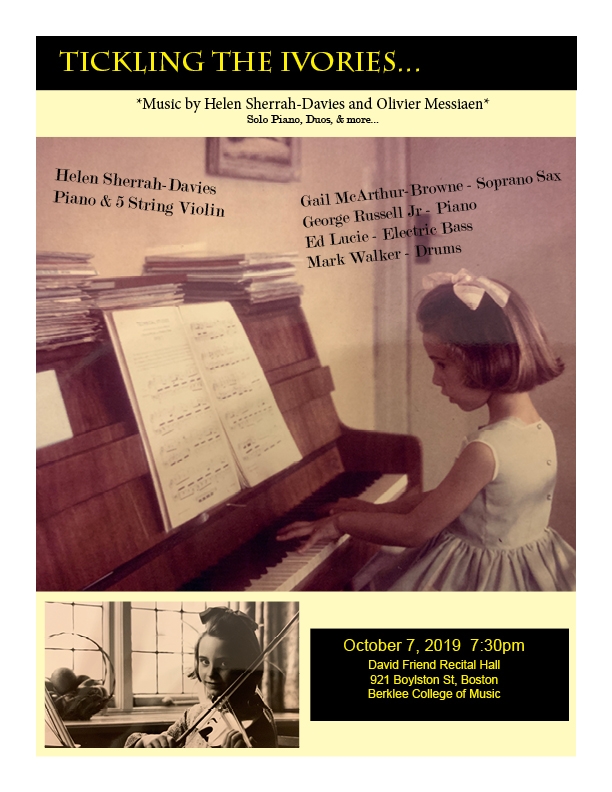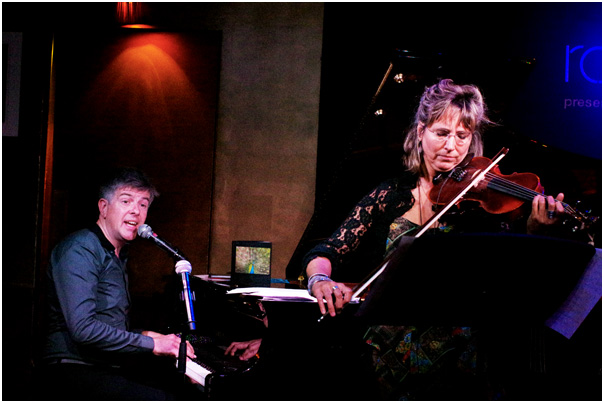 With Neal Richardson & Splash Point Music at Ronnie Scott's Jazz Club in London
Credit: Brian O'Connor 06/2016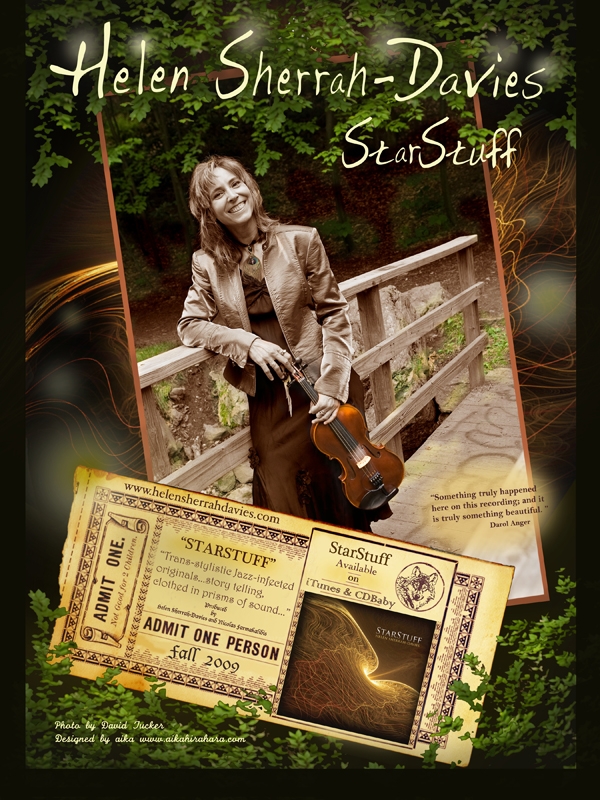 Richly beautiful album. In a league-of-its-own brilliance.
Helen Sherrah-Davies creates music that is so strong, it approaches the status of an new sentient being. Story, heart, and beauty all party together in a musical house made of the most fascinating textures and materials. Even in the most thorny complex episodes, we are moved to care, laugh, and rejoice, washed by waves of melodic love. You hear it in the enthusiasm of the musicians, who are engaged, present, and full of vim… Something truly happened here on this recording; and it is truly something beautiful.
Compelling entry into a new universe. Helen's exquisite playing and dazzling compositions draw you into her unique world. Her music defines new soundscapes that are familiar enough to welcome you in but unusual enough to arouse your curiosity. Don't be afraid – the journey will enrich you.
Classically trained violinist Helen Sherrah-Davies also delivers bold, striking improvisations on "Q&A Solitaire" and "Waldstimmen.
Album Review: David Fiuczynski's
FLAM! BLAM! Pan-Asian MicroJam!
RareNoise 058
★★★★★
Posted 9/8/2016
Az Samad's Interview with Helen
:
"Now, Helen is an Assistant Professor of Harmony at Berklee College of Music, and Visiting Jazz String Teacher (Community Programs) at Longy School of Music in Cambridge. She's also currently on tour with guitarist David Fiucynski. (I told you she's epic.)
Let's learn what inspires this creative musician!"
Arab Spring Concert Review
:
Simon Shaheen is well-known among Arabic music enthusiasts as one of the most gifted living performers on the oud, the fretless near-eastern antecedent to the lute and as a superb violinist. For several decades he has worked tirelessly to increase awareness and understanding among Western musicians and audiences of the rich Arabic musical tradition, and encouraged Arab musicians to embrace their musical heritage.