Az Samad's Interview with Helen, 8-Jun-2012
"Now, Helen is an Assistant Professor of Harmony at Berklee College of Music, and Visiting Jazz String Teacher (Community Programs) at Longy School of Music in Cambridge. She's also currently on tour with guitarist David Fiucynski. (I told you she's epic.) Let's learn what inspires this creative musician!"
One Mighty Showstopper After Another on the JCA Orchestra's Latest Live Album, (New York Music Daily, delarue), 23-Mar-2021:
A couple of extremely colorful compositions by violinist Mimi Rabson open and then close this concert from early October, 2018. The former, Romanople, imagines a Turkish entourage journeying to ancient Rome, only to be drafted into the army and killed in battle. The Strings Theory Trio – Rabson, cellist Junko Fujiwara and violinist Helen Sherrah-Davies – slink along on a cantering Near Eastern theme, turning it over to the brass for a boisterous Balkan dance with a simmering Phil Scharff clarinet solo. The orchestra's eerie nebulosity as the two themes mingle is deliciously disquieting; Fujiwara's similarly bracing solo is tantalizingly brief. Everything falls apart, as empires tend to do, a ghost of a melody undulating into the sunset.
The JCA (Jazz Composers Alliance) Orchestra: Live At The BPC – (Jazz Journal, Peter Gamble), 27-Jan-2021:
This is no outfit set out to swing constantly, despite a ability to do so, for there are numerous rhythmic twists and turns over an hour of music that sets out to offer challenge without alienation.
The JCA Orchestra: Live At The BPC – (All About Jazz, Jerome Wilson), 13-Jan-2021:
The JCA Orchestra has been an important part of the Boston jazz scene since it formed in 1985. Several of its recordings are dominated by the compositions of its leader, Darrell Katz, but this live concert from the Berklee Performance Center features works by several orchestra members other than Katz and gives a fuller picture of the orchestra's range.

Violinist Mimi Rabson contributes two atmospheric pieces. "Romanpole" is a musical culture clash inspired by the period when the Roman Empire had two capitals, Rome and Constantinople. A folkish dance theme led by Helen Sherrah-Davies' violin is overtaken by a surge of orchestral marching music with a Kurt Weill tongue-in-cheek pomposity. Phil Scarff's clarinet laughs shrilly in response but that too is overtaken by a surge of heavy, oppressive sound.
Timeless innovation rippling emotion Darrell Katz And The JCA Orchestra – Rats Live On No Evil Star, 21-Sep-2018:
The album just went HOT on October 12th, 2018; trust me… if you love composers like Frank Zappa, you'll find the twists and turns on "To An Angel" to be perfect for (even) the most jaded jazzers among you… it has more "punch", but I'm still reminded of of FZ's music on "Live At The Roxy" as I listen to this… SOLID through & through!
Darrell Katz, Jailhouse Doc With Holes In Her Socks – (DownBeat Reviews), 02-2017:
The unusual instrumentation of this album—four saxophones, violin, marimba and voice—takes the listener into rarely explored musical territories, expanding the sonic landscapes almost beyond recognition. The resulting combination of sound transforms the original timbres of the instruments, generating new vistas in every piece.
KEN MICALLEF –  (Electronic Musician), 11-2016:
Sweeping strings, gorgeous sonics, and soulful singing—Birdsong at Morning is the greatest act you've never heard of. Folkie/conjurer Alan Williams is this trio's driving force, his yearning vocals leading arrangements that recall Alan Parsons and Dan Fogelberg, recorded within a lush soundfield. "The Great Escape" recalls a muscular outtake from Prefab Sprout, "Midnight Vespers" a Yes-like choir madrigal, and "Pages," a hearth-ready acoustic finger-picker swooning with intimacy and grace.
More Than Meets the Ear in Katz' "Jailhouse Doc" – (The Art Music Lounge), 3-Sep-2016:
This is, without question, one of the most fascinating jazz albums of 2016, possibly one of the finest albums I've heard regardless of genre, and I strongly urge everyone to acquire it.
Jailhouse Doc With Holes In Her Socks Darrell Katz and OddSong (2016) – (Republic of Jazz), 3-Sep-2016:
With Jailhouse Doc with Holes in Her Socks, jazz composer Darrell Katz introduces his latest ensemble, OddSong, an unusual and perfectly balanced group featuring four saxophones, violin, vibraphone/marimba, and voice. Listeners familiar with Katz's work with the Jazz Composers Alliance Orchestra (JCA Orchestra) will recognize many of the compositions. But Katz, who has consistently striven to push himself as a composer, has reimagined them for the more intimate setting of OddSong. Katz, a strikingly original compositional voice for more than 30 years, once again finds new orchestral colors, new moments of beauty, and new ways to inspire the improvisers in his band to great heights.
Flam! Blam! Pan-Asian MicroJam – David Fiuczynski (RareNoise) by Fred Bouchard – (The New York City Jazz Record), Apr-2016:
Sometimes you cannot quite believe what you're hearing. That can happen with players of phenomenal technique parsing unusual textures or fixating on territories between the scientific and natural worlds. Elusively unclassifiable guitarist David Fiuczynski leads a septet of peers and students (of his Planet Microjam Institute at Berklee College) in microtonal explorations into the realms of hip-hop and classical. Subtitled "Hommage à JDilla et Olivier Messiaen", the disc taps into the hip-hop producer's 'flammed' beats and French composer's playful study of adapting birdsong. The results are two lean, witty, brilliantly- hued yet ultimately meditative suites: "Flam!" features Helen Sharrah Davies' violin and Yazhi Guo's suona (Chinese oboe) and the shorter "Blam!" resonates with Rudresh Mahanthappa's sinuous altos (plural).
David Fiuczynski – Flam! Blam! Pan-Asian MicroJam(2016) by S. Victor Aaron, 24-Mar-2016:
Listening to the microtonal world of David Fiuczynski is like thinking that our solar system is a pretty vast world and then remembering that it's just a speck on a galaxy and that there are millions of other galaxies out there. 'Fuze' opens the door to a whole other musical universe when he plays all those notes between the set intervals of Western music theory and its 12-tone chromatic scale, which he accurately describes as "just a suggestion." In opening the door outside the Western house and playing outside where everything else is musically possible, this truly unique composer, fretless guitarist and music educator demonstrates how much more is possible in music.
Guitarist Dave Fiuczynski Releases Album 'Flam! Bam! Pan-Asian MicroJam' by Anjte Huebner:
The seven movements that comprise Flam! instigated by Fiuczynski receiving a 2011 Guggenheim Fellowship, show the connections between exotic bird calls and J Dilla's famous 'flam beats' while also referencing the colors of Messiaen's music, Gagaku, the ancient court music of Japan, and other Pan-Asian ingredients. The three extra tracks that comprise Blam! feature special guest Rudresh Mahanthappa on alto saxophone. Fiuczynski is joined on both portions of his latest release by former Microjam Institute students Utar Artun on microtonal keyboard, Yazhi Guo on suona (Chinese oboe) and percussion, Helen Sherrah-Davies on violin, Jack Sherman on microtonal keyboard, Justin Schornstein on bass and Alex Bailey on drums.
Eclectic Composers and Friends by Liane Curtis, 28-Feb-2015:
Genre-defying is a cliché, but I think it's apt for the ensemble of Mimi Rabson (the leader and main composer of the ensemble) and Helen Sherrah-Davies (they both play 5-string violin, which I guess no one calls the violalin), and cellist Junko Fujiwara. They began with Swoop, in which ascending major scale fragments coalesce into a vigorous upward ascent. There is a more hesitant interlude where the wholesome scale idea is broken into questioning fragments, but then it returns again with its bold strong steps. The next interlude featured percussive rhythm in cello and violin, while Sherrah-Davies wound a sinuous spiraling melody between them. The instruments recombine with some darker harmonic colors and interaction. The ascending scale eventually returns triumphantly.
Arab Spring Concert Review, 10-Apr-2012:
Simon Shaheen is well-known among Arabic music enthusiasts as one of the most gifted living performers on the oud, the fretless near-eastern antecedent to the lute and as a superb violinist. For several decades he has worked tirelessly to increase awareness and understanding among Western musicians and audiences of the rich Arabic musical tradition, and encouraged Arab musicians to embrace their musical heritage.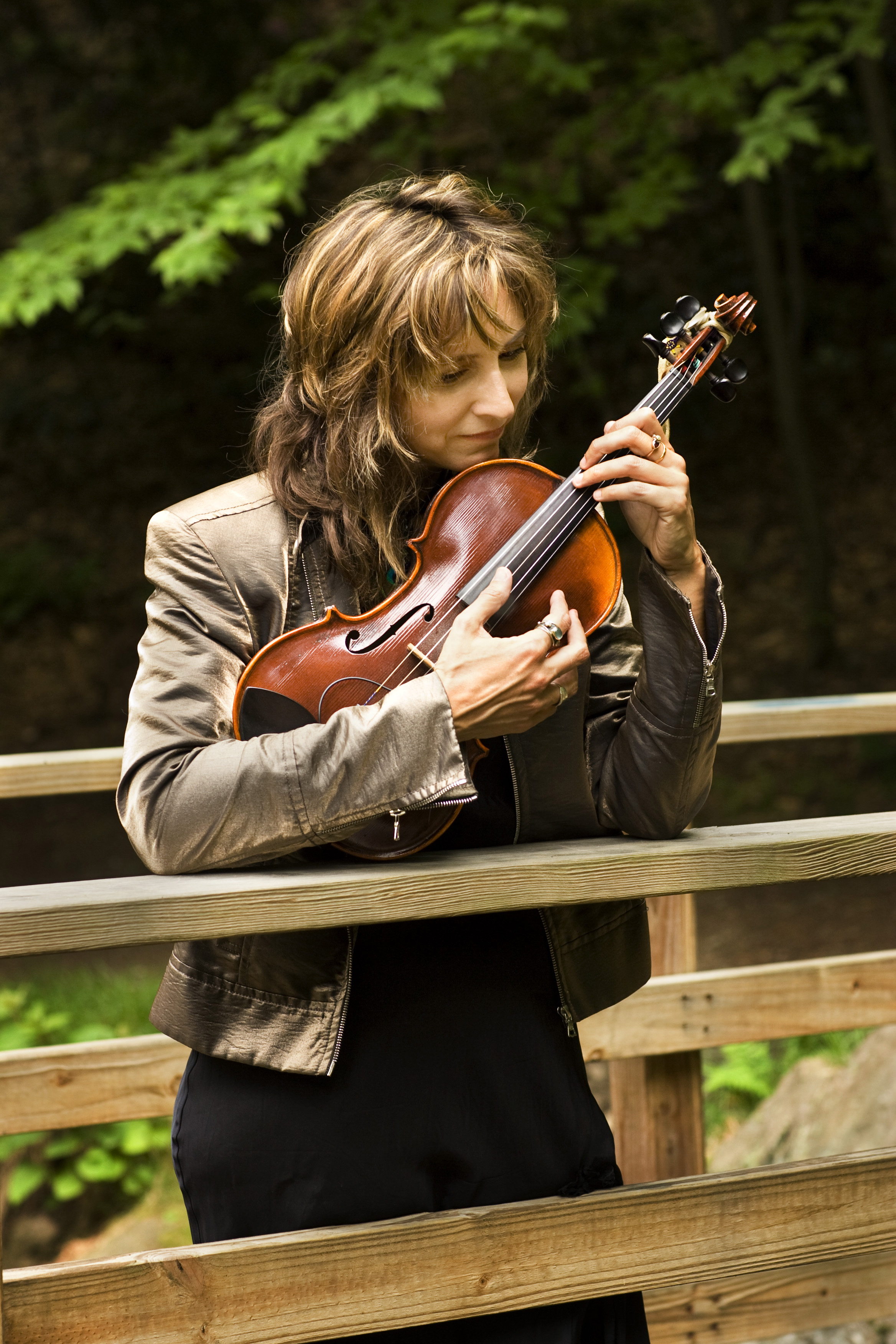 Helen Sherrah-Davies – 2336×3504
Helen Sherrah-Davies – 683×1024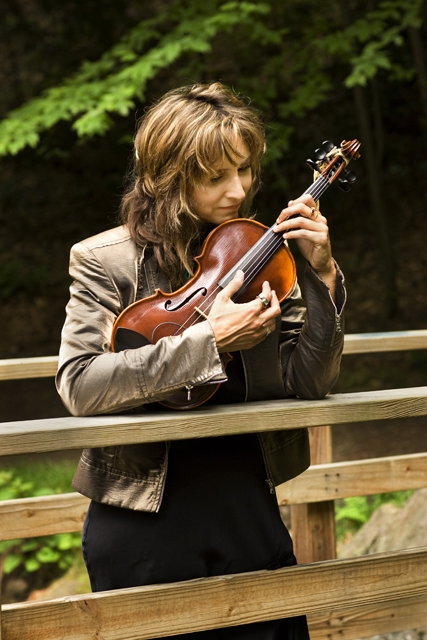 Helen Sherrah-Davies – 427×640